ALL ABOUT US
Forrest Hill Veterinary Clinic is based on Forrest Hill Rd on the North Shore. Where it has been providing service to the Shore for 25 years.

The Clinic is open 365 days a year and 7.30am til 7pm every weekday, 9am til 6pm Saturday and 10pm til 6pm on Sundays.

We pride ourselves in giving every customer the best possible service we can provide for them and with our full range of surgical procedures and fully qualified staff to help you out you can expect the best.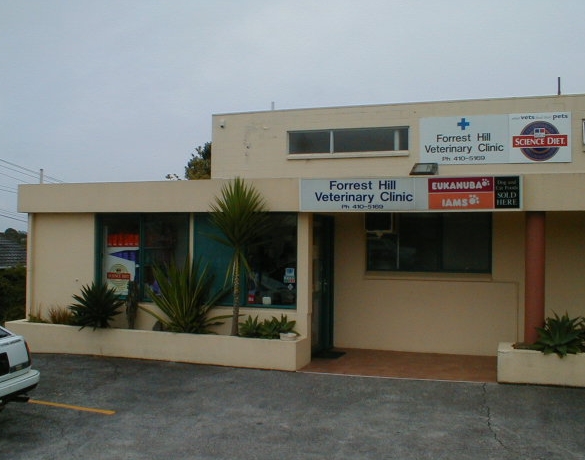 Developments to this Site
This site was made by Simone feel free to contact her using the email link below.
Send an Email
Getting Rich Quick From My Site!
I might not want a large amount of text on my home page if I want to guide visitors toward my other pages. Instead of text, I can add others buttons to this first page, and be rewarded for people who click on the buttons. For example, if a visitor signs up for a Visa using the NextCard button on my site, I earn at least !
Captions for pictures
Adding captions makes my pictures more interesting.
Send an email